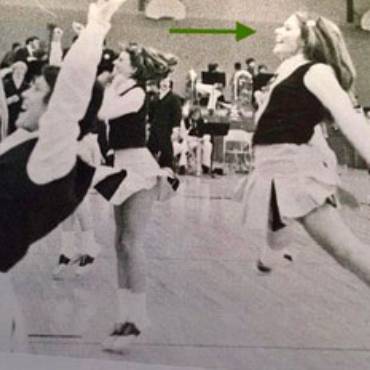 Are you a native of Kansas City, Dr. Susan?
No. I was born in St. Louis and lived there in my early years. My parents and I moved to Kansas City in 1969 just in time for the Chiefs to win the Super Bowl – so I've lived here a long time. We lived near 95th and Lamar in Overland Park and I attended Shawnee Mission South. So, although I'm not a native, Kansas City is definitely my home!
Why did you choose dentistry as your profession?
I originally thought I wanted to be a veterinarian because I love animals. But in my junior year at Kansas State University it became clear that I had too soft of a heart for everything that goes along with being a vet.
At the same time, I started shadowing Dr. Wil Lala, a dentist in Manhattan near the K-State campus. Dr. Lala created the metal tapestries you see hanging in our office. He loved to make jewelry between patients and he reinforced my own love of art. He showed me how dentistry could be a form of art – allowing me to work with my hands. It made perfect sense to me and I changed my major to dentistry. It was one of the best decisions I ever made.
Have you always practiced in your current PV location?
No. After graduating from UMKC School of Dentistry, I began my career as an associate with Dr. Deana Paulsen at City Center Square in Kansas City's downtown business district. After I had my first child, Bryce, I became a part-time associate for Dr. Arnie Eversull at his practice on the Country Club Plaza. After 10 years, I ventured out on my own, purchasing Dr. Harold Skoog's practice also on the Plaza.
I really enjoyed practicing on the Plaza. But when my husband, Andy, redeveloped the former Working Man's Friend gas station at 90th & Roe in Prairie Village, I thought it was the perfect opportunity to move our family dental care practice closer to home and our kids' school, Briarwood Elementary.
We built our current location from the ground up and moved here in 1997. I couldn't love it more! It has been very satisfying to add to our patient family from area schools, churches, neighbors and businesses – we are even honored to call one of our mail carriers, many current and retired teachers and members of the Prairie Village Police Department as patients.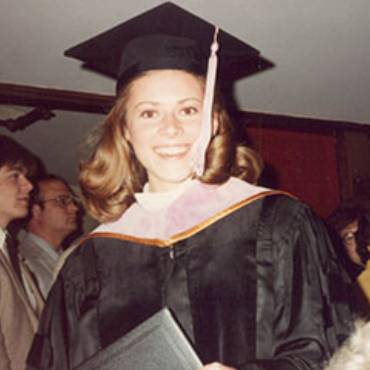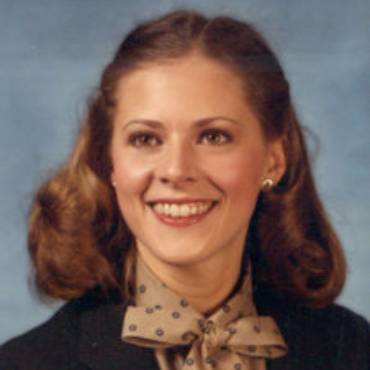 Your daughter, Dr. Lindy, recently joined the practice. What is the biggest difference in the field of dentistry since you started practicing?
The use of technology is by far the biggest change. Digital dentistry provides us with concepts that make dentistry better and more enjoyable for patients. For instance, when traditional X-rays can't pinpoint the source of an infection or other problem, cone-beam computed tomography (CBCT) systems are used to diagnose 3-D images of your teeth, soft tissues, nerve pathways and bones. Email also makes it faster to consult with other specialists.
I'm proud that our family dentistry practice balances new technology with the wisdom gained from treating patients for 35 years. It goes two ways – I enjoy working with Lindy because I learn new things from her; she also learns from Dr. John and me. We really complement each other.
What are some other changes you've seen?
Teeth whitening keeps gaining in popularity with many more delivery vehicles that are easy to use. There are also more choices when it comes to restorative materials. While gold and "silver" amalgam are still used, tooth-colored composite fillings are aesthetically pleasing and almost as durable.
Advanced zirconia and porcelain materials can be used to craft custom dental bridges and crowns that look as natural as your real teeth. It's important to note that the quality of the dental laboratory is directly reflected in the restoration. While many practices use out of town and even overseas labs to cut costs, we only use high-quality, local dental laboratories like Medallion and Ridgewood. In fact, Medallion is literally outside our back door and we find ourselves regularly consulting with them at their office and them in ours.
What makes your job rewarding?
Two things come to mind. Making patients smile more by feeling good about their appearance. Also, making it possible for someone to forget about their teeth! Like the old saying that, "Children should be seen and not heard," your teeth should be used and not felt. (We love hearing kids, BTW!)
"Are your teeth talking to you?" I tell patients that if they are, it's my job to quiet a toothache down. Little things like fixing a tooth that is constantly getting food stuck in it so that people can enjoy eating. Also, restoring a broken tooth or performing a cosmetic procedure, which gives someone the joy of smiling again without reservation is so rewarding.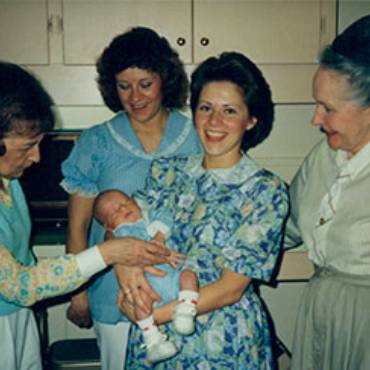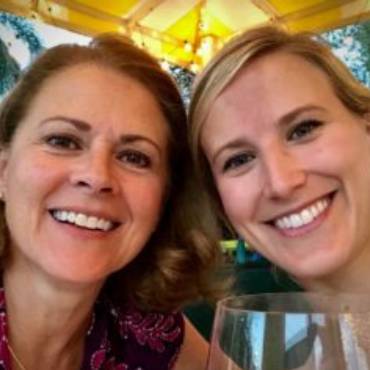 What do you do away from work?
I love to take my Whoodle, Isabel (and my Labradoodle grand dog, Tobi) on long walks. I love to draw. I am an Elder at Village Church. I am active in my PEO Chapter and in a book club with my Kappa Kappa Gamma sorority sisters. I love to cheer on the Chiefs, Royals and K-State Wildcats. And of course, I love to spend time with my family. When time permits, I enjoy vacationing in Naples, Florida.
What is something people would be surprised to learn about you?
My first car was a green Plymouth Duster — I loved it! Also, I wish I could play tennis like every other Cope. I'm the only one who can't hit a tennis ball!