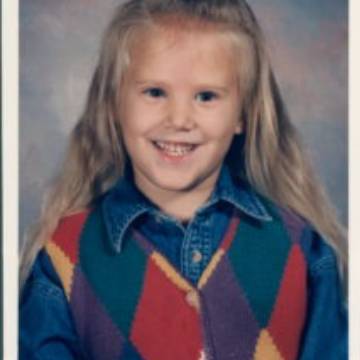 Where were you born and raised?
When I was born, my parents lived in Fairway, Kansas. I went to daycare with my brother, Bryce, and my cousins (Dr. John's kids) at Nall Avenue Baptist Church. Later we moved to Prairie Village where I attended Briarwood Elementary School, Mission Valley Middle School and Shawnee Mission East.
Didn't you play several sports in high school?
Yes. Soccer was my main sport; I was a forward and outside midfielder. I also played basketball and was on the tennis and bowling teams for one season.
How did you decide to attend the University of Arizona?
I grew up as a K-State fan since both my parents, my brother and all of my aunts and uncles went there but I wanted to experience a different part of the country. When I visited, I was immediately drawn to the University of Arizona campus and Tucson. I loved Tucson's mountains, Mexican influence, and artistic vibe. I really miss the sunsets over the mountains. I was a member of the Chi Omega sorority.
Why did you decide to become a dentist?
I decided on dentistry after visiting UMKC School of Dentistry, my junior year in college. I liked how dentistry combined my interests in art, science, and working with people.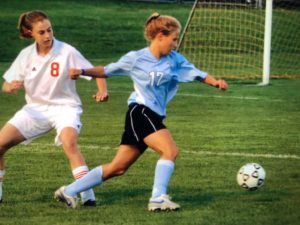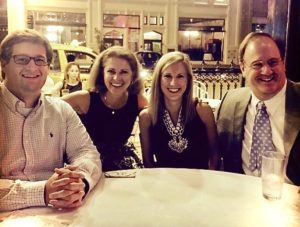 What's your favorite part of your job?
I love to see the transformation that takes place when patients with pain, fears, or insecurities about their teeth finally complete their dental treatment and feel pain-free, confident about their smile and motivated to keep their teeth healthy.
I look forward to doing esthetic work, like composite fillings on front teeth. It's like an art project to me. I also love talking with kids at their dental checkups about how to take care of their teeth.
What's it like to work with your mom and uncle?
It's fun working with my mom, Dr. Susan Cope, and my uncle, Dr. John Cope; we get along well! We share ideas and learn from each other. I admire their wisdom from 35+ years' experience in dentistry and I love seeing the long-standing relationships they have with their patients.
What do you like to do in your free time?
I had a great time helping coach a third-grade girls' soccer team this fall. I also serve in the toddler Sunday school room at church.
I also love hanging out with friends, walking to get coffee, running, reading, painting, and watching the Chiefs and Royals!
I always look forward to the holidays so that I can spend more time with my husband, Billy, and our families.