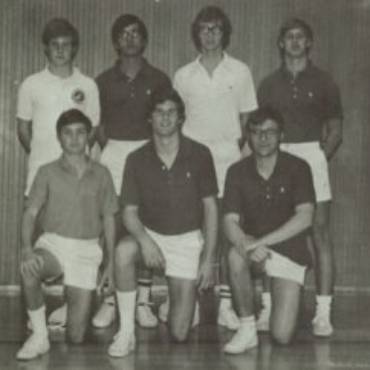 You've lived in this area your whole life, right?
Yes, I was born in Kansas City and lived in Prairie Village, Overland Park and Leawood when I was growing up. I attended both Marsha Bagby (now the site of The Forum by Ranchmart Shopping Center) and Brookwood elementary schools. I attended Indian Creek Junior High and Shawnee Mission South High School.
Why did you decide to become a dentist?
I was attracted to math and science classes in school. After a couple of years at K-State, I knew I wanted to work in health care. During my junior year, we took several field trips to the dental clinic at Fort Riley and it appealed to me. I also spent time shadowing dentists in Kansas City, which confirmed my passion of dentistry. I went on to attend UMKC School of Dentistry.
Speaking of K-State, we heard you're a big fan of the Wildcats.
I loved my years in Manhattan! I played on the Men's Tennis team and was a member of the Sigma Nu Fraternity. During college, K-State was very good in basketball but not good in football. Seeing the football
program turnaround under Bill Snyder was amazing. We had season tickets for years and our kids grew up going to games. We went to several bowl games as a family. It's really great to see the basketball program returning to prominence.
Tell us about your family.
I met my wife, Marla (Rivard) at the old Leawood Country Club where we both taught tennis. I had just graduated from high school and Marla had just finished her junior year at Shawnee Mission East. We were married eight years later at Village Presbyterian Church.
Marla and I have three grown children — Ryan (Megan), Reed (M.E.) and Rachel (Chris). We have four grandchildren named June, Grace, Caroline and Jamie.
I am the oldest of three. My brother Andy is married to Dr. Susan; my sister, Donna Pirotte, lives nearby as does our mom, Nancy Cope.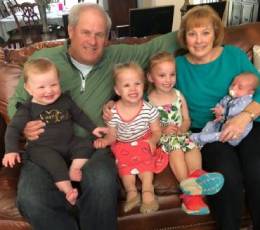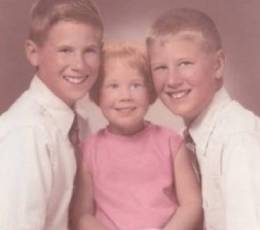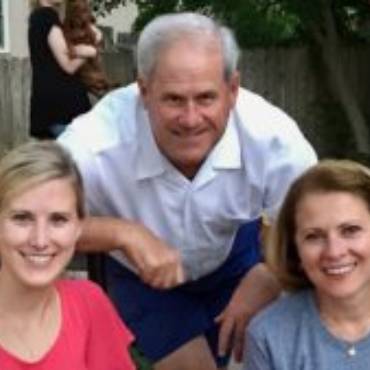 What do you like most about being a dentist?
Getting to see my patients on a daily basis, getting to know their children, and treating them like I treat my own family.
How has technology changed the way you treat patients?
New technology has definitely improved our ability as dentists to treat patients. The materials we use are continually evolving for the better. We use digital X-rays instead of the old film X-rays. They are more accurate, easily shared with specialists and more environmentally friendly because they eliminate the need to use chemicals to develop the images. Technology has also led to cosmetic dentistry advancements.
How did you end up practicing with your sister-in-law, Dr. Susan Cope?
After I had practiced dentistry for 23 years, Susan I decided to combine our practices in 2006. We complement each other and I have enjoyed having my niece, Lindy, join in our family dental practice.
What is something people would be surprised to learn about you?
That I like watching the The Voice and Dancing with the Stars.
What do you do when you are not working?
I enjoy playing golf and tennis and watching sports of any kind. Other favorite activities include spending time with family, babysitting my grandkids, and walking our dog. Marla and I have also started to play bridge.